What article are you looking for?
Category: horses
How to Make Veterinary Visits Less Stressful
•
Fear during clinic visits often leads to patient distress, discomfort, and behavior problems. If their fear and anxiety are not addressed effectively, it can worsen over time, become harder to manage safely, and can have negative impacts on their welfare. Fear and emotional distress create challenges that can prevent pets from
Training Yearlings: Using Different Methods for Training Horses
Every year, the UC Davis Animal Science Department raises and sells yearling horses at their annual auction. While most owners would be happy if their yearlings could lead nicely on halter and load calmly into a trailer, in the Spring of 2000, when I was teaching the behavior courses in the Animal Science Department, I
Clicker Training Horses: Can It Be Done?
Imagine you're walking down the street in a foreign country-like, maybe Texas or Louisiana- and suddenly people start shouting wildly at you. Like a scene out of Hitchcock, you see a crowd of distorting mouths but can't understand the words coming out. Only the increasingly frantic arm flailing tells you a climax is about to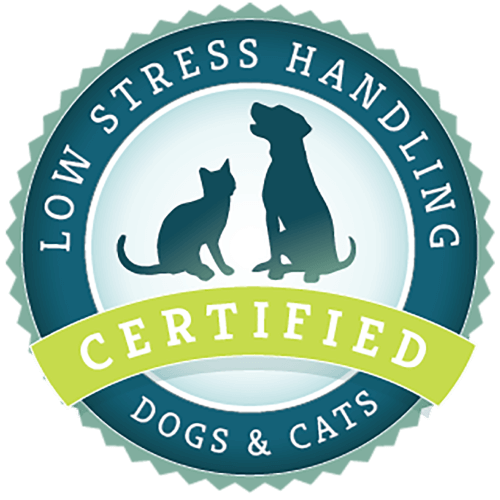 Low Stress Handling® Silver-Level Certification
Individual Certification at this level demonstrates to clients and employers the individual's dedicated interest in Low Stress Handling®. Hospital Certification at this level demonstrates to clients and staff the hospital's commitment to appropriately training staff in Low Stress Handling® methods.
Learn More