What are you looking for?
Product search results for:
"Bite Prevention"
Search results for:
"Bite Prevention"
The Low Stress Handling® Movement: How Sophia and Her CattleDog Started It All!
•
From the diagnosis and treatment of behavioral conditions to the reduction of fear, anxiety, and stress in veterinary patients, the past 20 years have seen numerous advances in veterinary behavior. In the early 2000's Sophia Yin, a veterinarian and animal behaviorist, emerged on the scene to lead this transformation. Motivated by the realization that more pets were euthanized for behavioral reasons than medical issues, she made it her lifelong passion to educate veterinarians and animal professionals about animal behavior and the benefits of Low Stress Handling for dogs and cats.
Dog Decoder App Helps You Understand Dog Body Language In A Snap
For many, being able to read a dog's body language on the fly is very hard. But you can't always bring your book or your posters with you wherever you and your pooch go. Thanks to technology, I was able to develop an app called Dog Decoder, ready to use right when you need it. This
Dog Bites: What To Do When You're Attacked
With all of the dog bite attacks that circulate in the news, you may sometimes worry; what if that were you? As a veterinarian focused on behavior and an avid runner, I've dealt with a lot of dogs charging towards me and threatening to bite. In spite of working with aggressive dogs as well as
Help, My Dog Bites! How to Deal with Dogs Who Bite
•
This is the overall approach to the fearful or reactive dog in a nutshell. It's all about addressing the dog's overall ability to look to you for guidance, and your ability to be aware of his emotional state and to reward desired behaviors and remove rewards for unwanted behaviors.
Free Dog Bite Prevention Week Resources
•
National Dog Bite Prevention Week, May 15 to May 21, 2011, is coming to a close today. I hope you've enjoyed the articles and downloads. Here is a listing of the resources we've provided this week both on this website as well as on the Huffington Post Blog and Victoria Stilwell's Positively.com. We will add a few more
Preventing Dog Bites by Learning to Greet Dogs Properly
•
Download these illustrations in our "How to Greet a Dog" poster here. The consensus among animal behavior professionals is that the major cause of dog bites to humans is related to the failure of owners and dog bite victims to recognize when dogs are fearful and know how to approach and greet dogs appropriately. But what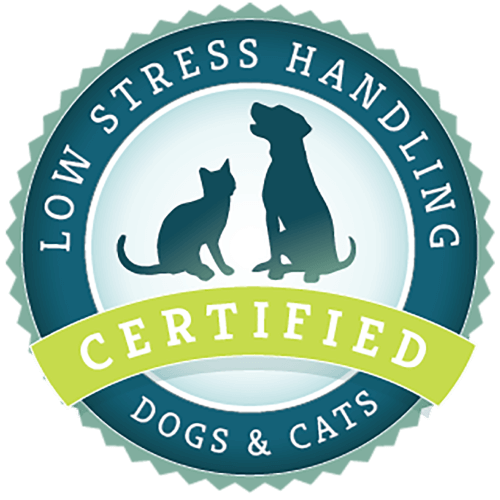 Low Stress Handling® Silver-Level Certification
Individual Certification at this level demonstrates to clients and employers the individual's dedicated interest in Low Stress Handling®. Hospital Certification at this level demonstrates to clients and staff the hospital's commitment to appropriately training staff in Low Stress Handling® methods.
Learn More